Office of the Director General State Transport is responsible for providing well-coordinated, economical, safe and efficient transport action services to the public of the State. Haryana Roadways, a State Government Undertaking, is the principal service provider for passenger transport in the State. It has bus fleet being operated by 24 depots, each headed by a General Manager, and 13 sub-depots functioning under the depot concerned. These services are being provided to every part of the State as well as to important destinations in the neighbouring States.Haryana Roadways plies on an average 13.00 Lac Km every day.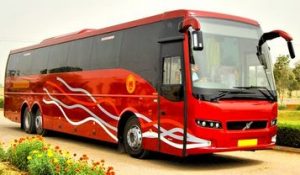 Over the years Haryana Roadways has earned a name for itself for the range and quality of services provided by it. In tune with the emerging requirements of the traveling public, Haryana Roadways has undertaken a series of new initiatives to provide better services to its clients. New Volvo AC bus services 'Saarthi' have been introduced on certain routes. Some of the trips are also touching the Indira Gandhi International (IGI) Airport and the domestic Airport Delhi.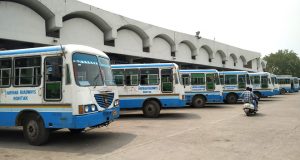 'Haryana Standard Ordinary' Buses popularly known as 'Haryana Shakti' now embedded with BS VI norms- For the first time in Haryana, buses with BS VI norms have been introduced in Haryana Raodways. This is a 59 seater bus having a luggage storage box for the passengers alongwith various other facilities. BS VI buses are Anti Pollutant Buses which is a justified step by the Government to control environmental pollution.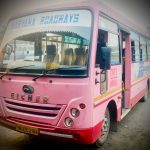 Haryana Roadways Mini Buses are the pink colored buses which is the symbol of "Beti Padhao Beti Bacho" slogan given by Hon'ble Prime Minister. These buses are introduced in Haryana Roadways for the safety and security of female candidates going for School & Colleges from and to various Villages & Cities of Haryana. These buses are fully furnished with their surveillance cameras for the security of girls student.
The passenger amenities at the Bus Stands have been significantly upgraded to make travel a pleasant experience. New Bus Stands are proposed to be constructed with a futuristic vision and will be comparable with similar facilities available anywhere in the world. All efforts are being made to ensure that the passengers get hygienic food/eatables at fixed rates at the bus stands. Water cooler with filters are being provided at important bus stands. Haryana Roadways is providing free travelling facility and concessional travel facility to a large number of categories. The Department plans to install GPS in its buses and CCTV Cameras on all major Bus Stands.